Pandemic Preparedness Plans
For the Coronovirus – COVID-19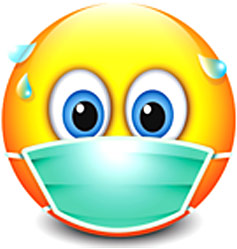 Due Diligence in protecting our membership and employees is of utmost importance in regards to the threat of this virus; therefore, we are implementing procedures for safeguarding each of you. We have been in contact with the West Virginia Credit Union League, local hospitals and the CDC guidelines and recommendations.
Because of the seriousness of the virus, we are doing our best to prepare for the worst case scenario, but hoping for the best. We are closing our lobby and will be conducting all business through the drive-thru lanes and by phone. This is necessary in safeguarding you as well as other members and our staff.
We are encouraging you to sign up for our Online Banking, as well as obtaining our Debit and Credit Cards. Also check out our Facebook page for continual updates. These tools will enable you to transact business in the event that further precautions would become necessary.
Thanking you in advance for your understanding and consideration in cooperating with these precautionary measures.
Nancy Bowen, Chief Operations Officer
Missy Casto, Chief Financial Officer
---